Women's Retreat, Step Through & Fly (Mexico)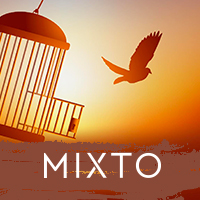 Step Through & Fly!
January 20 to 27, 2024
Dismantle your cage, feel the freedom, and fly with newfound direction.
Have you been living in what feels like a cage of your own making? Do you wonder if outdated stories of yourself have been holding you in patterns that you're ready to break free of? Step out of your daily routine and surround yourself with the healing forces of nature, the ocean, community, and powerful teachings and practices to gently dismantle some of the walls keeping you from your deeper self and a richer life. Through masterfully designed spark workshops and guided self-reflection, embodiment practices & qigong movement, group acupuncture, and a small community of women, you will begin dissolving the walls, feeling what freedom is and reorienting your compass using your newfound center.
Juniper and Lecia's chemistry as retreat leaders is palpable. Their dynamic and spontaneous way of working provokes lively group sessions and is cathartic for transformation. Juniper, licensed acupuncturist and yoga teacher and Lecia, executive coach and master facilitator, creatively tap into the collective wisdom of the group while challenging and supporting them. Their synergistic expertise creates a deep and energizing experience.
$2,600-$4250 (7 nights, all meals included, exquisite accommodations right on the beach)
To register, go to https://www.nourishdeep.com/